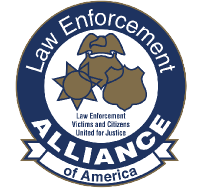 CELEBRATING 20 YEARS
1992 - 2012
---
Due to LEAA's legislative activities, contributions to LEAA are not tax-deductible
as a donation or business expense. Dues and contributions are not refundable.
We pledge to protect your right to free association and privacy related to contributions.
© 1992-2014
For over twenty years LEAA has remained at the forefront of the advancement of law enforcement. From officer safety and new police technologies to insightful analysis regarding emerging and evolving criminal threats around the world, LEAA is committed to research and thought leadership in coordination with government and industry experts.
This page is currently under revision, please check back shortly