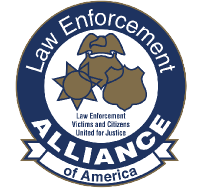 CELEBRATING 20 YEARS
1992 - 2012
---
Due to LEAA's legislative activities, contributions to LEAA are not tax-deductible
as a donation or business expense. Dues and contributions are not refundable.
We pledge to protect your right to free association and privacy related to contributions.
© 1992-2012
How Criminals and Terrorist Organizations are Empowered and Financed
An LEAA Life Member (and volunteer Area Representative) recently returned from deployment in the 'War on Terror' and revealed to us a growing area of concern of great danger to us all -- how the Narco Terrorist Enterprises are being supported and financed through illicit traffic sales that are not getting sufficient police or media attention. Now LEAA reveals the secret war!
While the world's intelligence and military forces prosecute attacks aimed at terrorists themselves, the criminal organizations that fund and facilitate violent operations are square in the sights of law enforcement agencies around the world. The proceeds from counterfeit pharmaceuticals, tobacco products and premium luxury items fund criminal operations that range from the merely reprehensible to grotesque attacks on civilian populations in some cases including the slaughter of innocent school children. As part of our ongoing look into this parasite market, we turn our focus to the tobacco industry and the almost invisible flow of raw materials required to produce these bogus products. With implications that span public health and safety as well as national economy, the threat of illicit trade is one that should drive individual, departmental and inter-agency engagement.
See our latest report for an in-depth exposť.
Below: just one of many police seizures from the proceeds of illicit traffic, but these efforts are only scratching the surface of this immense parasitic industry.